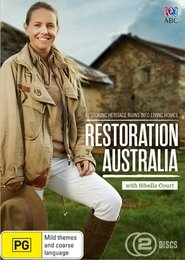 Restoration Australia: Season 1
Across Australia, thousands of heritage buildings lie in ruins–forgotten, neglected and slowly decaying into the landscape.
But these are more than just crumbling old homes. They are touchstones to our past and deserve to be saved.
Join renowned designer Sibella Court as she follows seven families battling the odds to rebuild and rescue wonderful slices of our history.
Episodes