The Bachelor 5x7
Week Six (S5)
In this episode Jesse spends a fantasy overnight date with each of the remaining three women.
1st Fantasy Date is in Quebec City, Quebec, Canada with Tara:
During this date Jesse and Tara enjoy a carriage ride through the city, ice skating, champagne in an ice castle, a romantic candle-lit dinner, and finally a night alone in their bedroom where the cameras do not follow.
2nd Fantasy Date is in Adros, Bahamas with Jessica B.:
During this date Jesse and Jessica enjoy a day at the beach filled with fun in the sun and in the water. Later that night they have a romantic oceanside dinner followed by a night spent in a rose petal filled room where Jesse admits he only thought of Jessica.
3rd Fantasy Date is in Washington, D.C. with Mandy J.:
During this date Jesse meets Mandy at the Washington Monument. When he finds her they walk to the Presidential Yacht where they enjoy a ride on the river, but Mandy doesn't seem to be able to express herself to Jesse which is turning him away from her.
M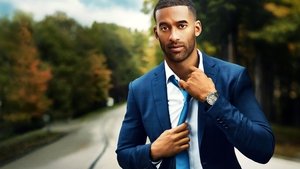 May. 12, 2004