The Bachelor 5x4
Week Four (S5)
In this episode Jenny, the former spy, returns to the Ladies Villa. She reveals herself to the six remaining girls and apologizes. Chris tells the girls that there will be 3 one-on-one dates and one group date and Jenny will choose who goes on which dates. Trish becomes very nervous as Jenny knows what she's really like.
1st One-on-one Date is a Football Field Picnic with Jessica B: They share a long passionate kiss on their date at the Rose Bowl.
2nd One-on-one Date is a cruise and dinner with Mandy J: They share a kiss at sunset on their cruise to Newport Beach then later get into a hot tub.
Group Date is an Indian Picnic and an Elephant Ride with Karen, Trish, and Suzie:
Trish tries to explain herself to Jesse by pulling him aside on this date, which seems to work as Jesse kisses her not once but twice while alone. He continues to have alone time with Karen and Suzie where he kisses the both of them and Trish once more before the evening ends.
3rd One-on-one Date is Tara's Favor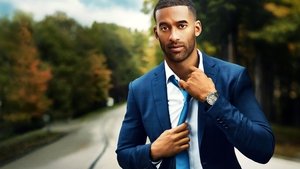 Apr. 28, 2004