The Bachelor 5x2
Week Two (S5)
It's Dating time!
The 1st date is a group date sledding and tubing in Lake Tahoe and Jesse goes with Tara, Mandy J., Katie, Celeste, Julie, Karen, and Jessica B.
The 2nd date is a solo date to dinner and an opera with Trish. Trish was chosen for Jesse because she got the 1st Impression Rose.
The 3rd date is another group date to play football and go to dinner. Jesse goes with Amber, Jenny S., Kristi, Suzie, Jesse, Anne-Catherine, Mandy, and Jean.
The spy is revealed to be Jenny S. and she warns Jesse about Trish. Her pick so far for him is Tara. Kristen tells Jesse she doesn't believe they are good for each other and tells him not to pick her in the rose ceremony. Jesse thanks her and tells her she was going to receive one that night.
Roses went to:
* Katie * Tara * Jessica B. * Trish * Mandy J. * Jenny S. * Karen * Suzie * Jesse * Julie
(TVj03)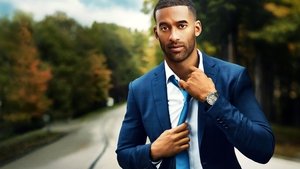 Apr. 14, 2004