The Bachelor 1x7
Week Six (S1)
In Dallas, Texas, Alex explains how he feels good about the final two women he's dating — but can't wait to find out what his family thinks of Amanda and Trista.
Alex first brings Trista home to meet his folks. Alex admits that his family is a tough group, and that his mother thinks it is too short of a time period to get to know someone. Trista and Alex arrive, and they sit down in the living room for everyone to get to know each other.
Alex's sister gets the ball rolling by asking Trista why she thinks they're compatible; Trista explains that she was impressed by his love of family, his love of travel, his attention to education, his innate athleticism, and his kindness and strength in uncomfortable situations.
When asked by Alex's mother what she's learned about herself, Trista admits that she's difficult to open up to people, and when Alex's father asks if she is competitive and just wants to win, regardless of the consequences, Trista explains that she wouldn't have let it go this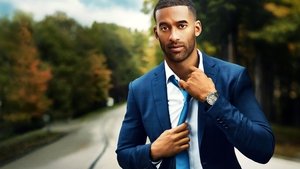 Apr. 25, 2002